Ilka Pinheiro is writer, performer, Shamanic Reiki healer, intuitive counselor, meditation coach, and animal communicator with over two decades of experience exploring and teaching metaphysics.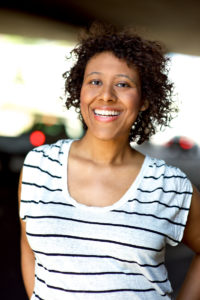 She graduated from Middlesex School in Concord, MA, and has a BS in Theatre from Northwestern University and an MFA in Creative Writing from Columbia University, all of which she managed while being psychic. After years of informally healing friends and family, she now helps clients across the globe remember their inherent intuitive powers and communicate more freely and easily with their Higher Self committees.
Ilka lives in Brooklyn, NY. She enjoys a good plot twist and often sings while she works.
House guests. You've (probably) had them. You've (probably) been one. Sometimes they're delightful energetic boosts that inspire you to mix up your routine, buy you groceries, and make you keep your crib extra neat; sometimes they're nightmare interlopers who stank up your bathroom, smoke up your trees, and act like they ain't got no home …
It was the dead of winter and I'd just reported for my Park Slope Food Co-op shift. The squad leader on duty asked if I was willing to be a "walker", a job that involves accompanying shoppers and their groceries to their homes and returning the carts that held said groceries back to the store. …
Did you know I'm a New Year's baby? Today is the first day of Spring and a just beyond a week past my birthday – March 15th, the Ides (which was an ancient Roman new lunar calendar celebration marked by much wine and revelry, FYI). It is Lent. Mercury is retrograde. Suffice it to say …
Brooklyn, NY and Worldwide
Phone: 607. 699. 9201